Sewage solution for remote locations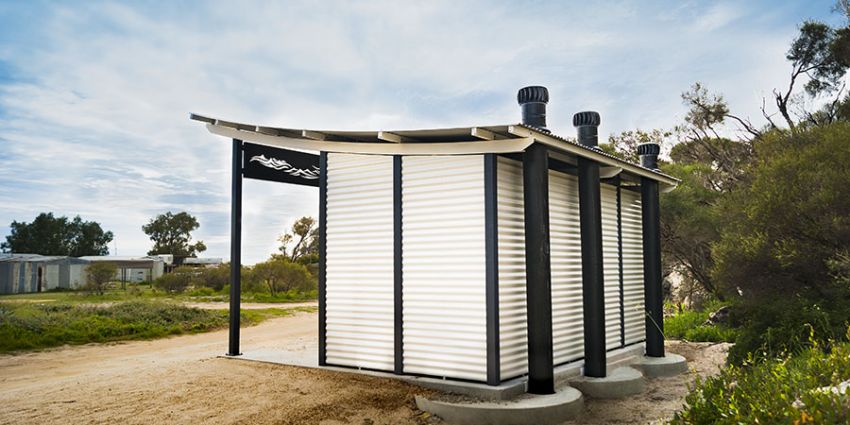 A concrete holding tank is well suited to a restroom site locations without a sewage connect require an appropriate solution to manage the waste and sewage solution required at a public restroom facility.
Sewage holding tank delivering efficiency
Concrete holding tanks are well suited to remote environments. A concrete holding tank system is a sewage solution which is self-sufficient and provides sewage control where it is available. Isolated control of sewage utilises a concrete holding tank with an exhaust and rotary vent.
Odourless sewage holding tank system
On a functional level the concrete holding tank system works by breaking down waste efficiently with bacteria inside the tank. A flue with a rotary vent exhausts vapour out of the system. Cool air is drawn down through the toilet pan, across the waste matter and up out through vent. The wind powered sustainable solution provide an odourless experience.
Sewage Holding Tank Maintenance
Additional information relating to the concrete holding tank is available in the about page, download a PDF or Explore Our Building Categories add a note about the holding tank and the sales team will assist with pricing options.
---