Choosing the right construction type for public toilet buildings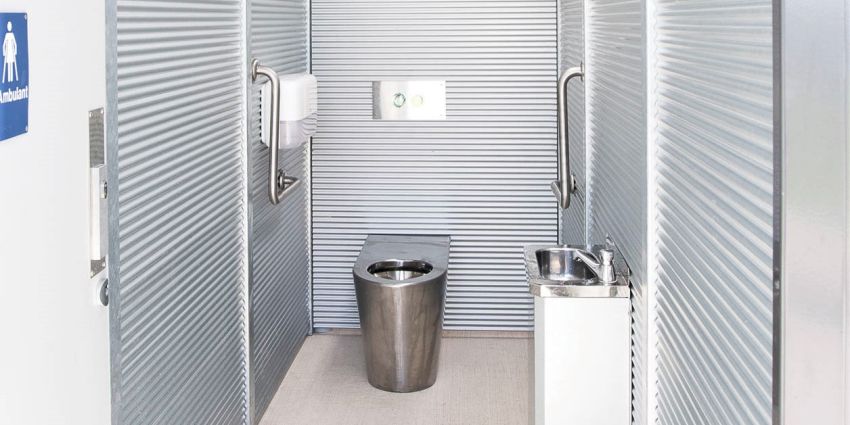 Making a decision on an important piece of public park infrastructure such a toilet building, comes with a number of considerations – which often in involves making some compromises. Here's why it doesn't have to.
What local governments need from their toilet buildings
Local governments especially have a lot to get right when investing ratepayer funds on infrastructure projects. With competing demands of the community and their responsibility to deliver both quality infrastructure that delivers value for the investment – there are a number of things that require strong consideration.
The important considerations as they relate to public toilet buildings are:
Vandalism – is the building vulnerable to vandalism or damage? If damage occurs, how easy and what is the cost of repairs?
Maintenance – is maintenance simple, is effective cleaning easy and are parts available?
Life Cost – is the building cost effective upfront? Is it vulnerable to vandalism or damage? How easy is maintenance and replacement of parts if needed? Is the asset life reasonable compared to the cost? What is the true asset cost over its life?
Asset Life – will the asset be in working condition for long enough to justify its cost?
Construction – is the building construction simple, quality and fast with minimal onsite disruption?
User Experience – is it a pleasant environment for users, now and when the asset is aged?
Appearance – does it look great and compliment the open space?
Why construction type matters
When making selecting a supplier partner for your public toilet building, there will often be proposals for masonry or concrete style buildings. These are commonly promoted as being the answer to vandalism and having a long asset life, however these claims don't necessarily stand up on closer inspection.
Comparing different construction types 
The table below dives deeper into the key purchase considerations, and how Modus buildings perform better than alternatives on all fronts:
Purchase Consideration 
Concrete/Masonry Buildings
Modus Buildings
Vandalism

Large flat surfaces like painted concrete, masonry or even tiles are a prime target for graffiti vandals. Concrete withstands impacts well, although when serious damage occurs sectional replacement is not possible, and patching/repainting is costly

Our standard internal MiniOrb sheeting does not offer a viable surface for graffiti – should small graffiti occur, surface can be easily cleaned.  Tough sheeting and cladding with fully welded steel support framing is very impact resistant – in the event of serious damage, individual sheets can be replaced quickly and cheaply
Maintenance
Generally built with walls sealed to the ground, internal cleaning is time consuming to achieve a high quality clean, while grout lines and porous materials retain dirt and odour
With hardy and easy to clean materials, and gaps under the walls, Modus buildings can be easily washed through with a pressure blaster using strong chemicals and a good clean achieved
Asset life 
30 years +
30 years +
Upfront Cost

Upfront costs are extremely high, and not justifiable by lower life cost or asset life length

Modus buildings are often

40 – 50% cheaper than concrete and blockwork options, while having comparable a lifespan and lower maintenance

Lifetime Cost
Asset lifespan is comparable, however more difficult maintenance and longer term issues may result in greater lifetime costs and early replacement
With comparable asset lifespan, minimal/easy maintenance and more cost effective up front, the lifetime cost of Modus buildings is much lower
Construction Speed and Cost
Masonry and concrete buildings that are constructed on site require multiple trades – meaning higher on site costs, lengthy build times, greater waste/pollution and community disruption
Modus buildings are a prefabricated modular kit form system that ensures fast, accurate and easy installation– lowering on site costs and minimising community disruption
User Experience
While good initially, these buildings tend to retain bad odour over years, even when cleaned regularly
Modus buildings stay fresh and comfortable for users throughout their lifetime
Design and Appearance
While blockwork is flexible, concrete tends to be more limited in the options that can be achieved.  Appearance is generally good for these buildings and they can be customised as required
Modus' unique modular system means almost any conceivable floorplan can be achieved.  We also offer a wide range of materials, finishes and custom enhancements to make its toilet buildings a compliment to any open space
Summary
In closing, local governments don't need to make any compromises on what they want with their public toilet buildings. Our buildings have been designed specifically for the public realm, with no corners cut on any of the key considerations.
With Modus, we also make your project easy from start to finish by providing expert advice whenever you need it, our unique prefab modular kit-form system for fastest install, and offering pre-designed, engineered and compliant buildings that look great and can be customised to suit your needs.
---