Sustainability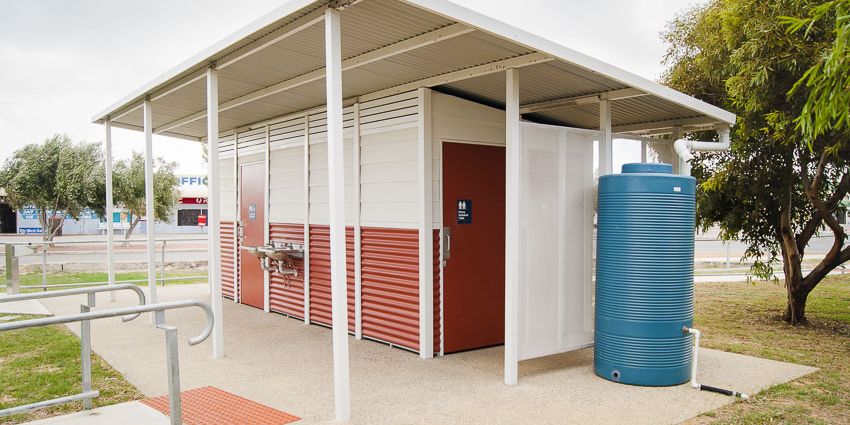 Like you, we care. We cherish our environment and appreciate just how fragile it is today. Our products are designed and manufactured sustainably, using sustainable materials, and installed on site with minimal environmental impact.
People That Care
Sustainability is what drives our eco-friendly approach, from the base materials we use in our products to our internal processes.
We source materials based on their sustainability and recyclability. Our manufacturing process is set up to eliminate as much waste as possible, and with a prefabricated flat packed building construction method, very little impact and site waste is generated. Our installation teams are committed to using eco-friendly practices as part of robust environmental management plans to ensure minimal disruption to the natural environment.
Products That Care
Our finished toilet buildings integrate seamlessly and compliment the natural landscape. They use materials that are resilient, long lasting, and have a minimal carbon footprint. Aluminium is 100% recyclable and can take up to 400 years to break down, making it a material of choice for a large and expanding portion of our products.
Popular sustainable alternatives to hardwood include timber-grain powdercoated aluminium and wood-look composite made from recycled plastic and timber materials. Where timber is specifically required, we only source from companies that use accredited sustainable logging practices.
We also offer toilet building solutions that are 100% self-contained, not requiring power or water to operate. Light is provided during daytime through roof skylights, and night-time by solar powered lighting operating on a timer. Waste is handled by a septic tank, either dispersed by leech drains, or if that is not suitable for the location it can be pumped out of the tank infrequently as required. The roof of our buildings provides a great catchment area for water, so we encourage the use of water tanks to harness and utilise this valuable resource.
A range of sustainable products are available with our Toilet Buildings, to discuss your options contact us today.
Sustainable product enquiries
Call. 1300 945 930
Email. info@modusaustralia.com.au
---