Coastal colour specification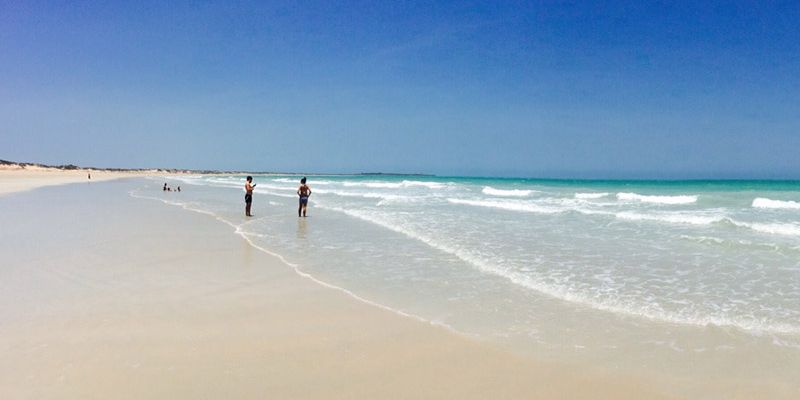 Highly durable buildings for highly corrosive environments. Australian popular beaches are renowned around the globe, and it is important to protect against coastal corrosion.
Plan and protect against coastal corrosion
Modus Australia defines a coastal application as any location within two kilometres of a salt water body. Careful consideration in the selection of materials and finishes is required to withstand these highly corrosive environments. Our experience in providing facilities to these locations has enabled us to develop a selection of materials and finishes which can handle these extreme demands.
Main Frame
All steel RHS sections fully welded and Hot Dip Galvanised to AS/NZS 4680:2006 after fabrication, to completely encapsulate the materials and protect from future rust and oxidisation.
COLOUR COATING of EXPOSED STEEL
Pre-treatment with light sand-blast, inspected and pre-treated for painting
Undercoat of Intergard® 251 two component epoxy anit-corrosive primer pigmented with zinc phosphate 75um
Topcoat of Interthane® 990 two component acrylic polyurethane 75um to match any colour from the Colorbond® range
Quality Assurance inspection and report
COASTAL SPECIFICATION
Wall and Roof Sheeting | Colorbond Ultra® which has been developed for severe coastal and industrial applications for extended life where corrosive aerobic elements exist.
Aluminium Wall Cladding | Extruded aluminium in Dulux® powdercoated finish
Fixings | Stainless Steel
Door Hardware | Stainless Steel
Internal Fixtures | Porcelain and Stainless Steel
Request for quotation or to discuss your project contact us today.
MODUS AUSTRALIA ENQUIRES 
Ph. 1300 945 930
Email. info@modusaustralia.com.au
---