Sewage Holding Tank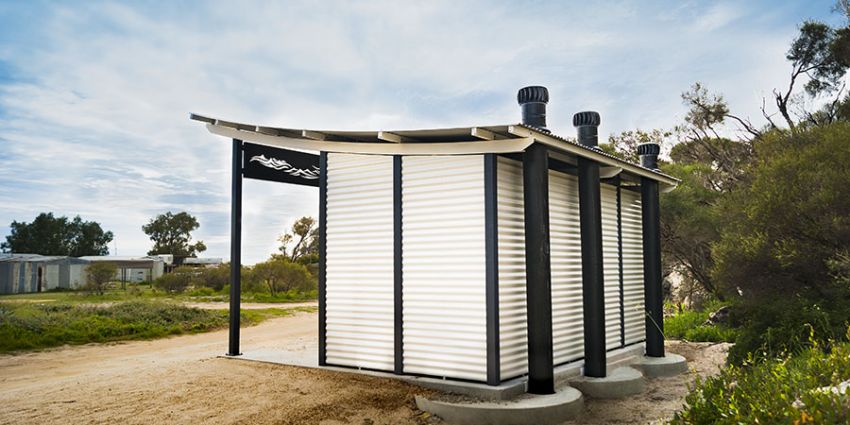 A concrete holding tank is well suited to a restroom site locations without a sewage connect require an appropriate solution to manage the waste and sewage solution required at a public restroom facility.
Sewage Holding Tank
Site locations without a direct sewage connection have been difficult to service in the past but now with Modus Australia' concrete sewage holding tank a straight forward solution is available. The system is an environmentally friendly system is self-sufficient and odourless.
Sewage control for remote locations
Many public restroom projects are faced with the issue of no available sewage connection such as roadside rest stops, camp grounds and national parks. Modus Australia have developed a system that is manageable and provides an odourless solution. Waste in the concrete holding tank is broken down is with bacteria and vapour is evaporated out of the system through a pipe drawn up by a rotary vent.
The system is a sustainable solution and functions using natures very own wind to power the rotary vent. Cool air is drawn down through the toilet pan, across the waste matter and vapour is drawn up out through vent. This provides continuous ventilation, delivering an odourless environment which requires minimal ongoing maintenance. Water tanks can also be added with a pneumatic flushing system.
Concrete holding tank
The control of sewage requires a few key measures to be integrated into the design. These are outlined in the Concrete Holding Tank PDF and can be downloaded directly or by visiting the download page on the Modus Australia website.
---