Golden Bay Foreshore | Capricorn 3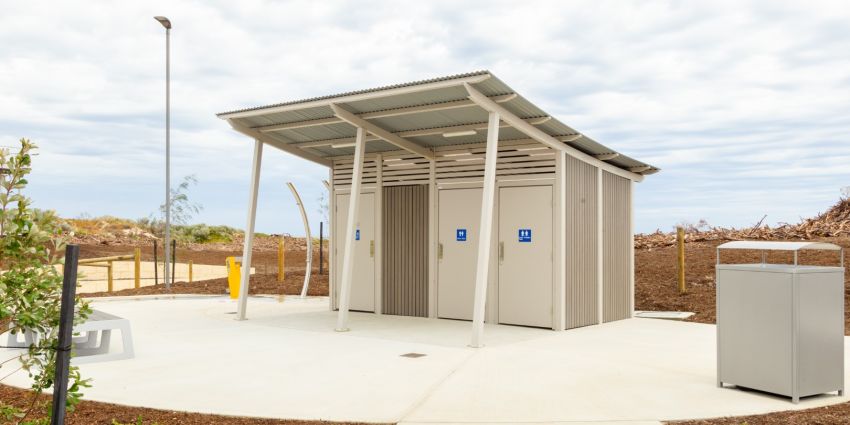 Back to Projects
The newly developed Golden Bay Adventure Playground has something for everyone to enjoy, with a new Playground, Picnic Areas, Universal Access Toilet Building, Bike Tracks and a Lookout, all close to the beach.
HOW WE HELPED
Our low maintenance design, which doesn't compromise on appearance, includes corrosion resistance materials to meet the coastal location. The curved roof blends into the dune and beach settings, with wood look feature cladding panels and natural colour tones. 
---
THE MODUS SOLUTION
Capricorn 3 Toilet Building including:
1 x Universal Access Toilet Cubicle (DDA)
1 x Unisex Ambulant Toilet Cubicle
1 x Unisex Toilet Cubicle
1 x Folding Baby Change Table
Stainless Steel Toilet Pans and Cisterns
Stainless Steel Basins with time flow taps
Stainless Steel Ambulant Handrails 
LED Batten Lights
---
HAVE A PROJECT TO DO?
We make it easy for you to deliver robust, functional and aesthetic toilet amenities for your community. To save time, budget and stress on delivering the public toilet infrastructure, get in touch with us.
Call. 1300 945 930
Email. info@modusaustralia.com.au
---