Kuranda Amphitheatre | Burton 10 Custom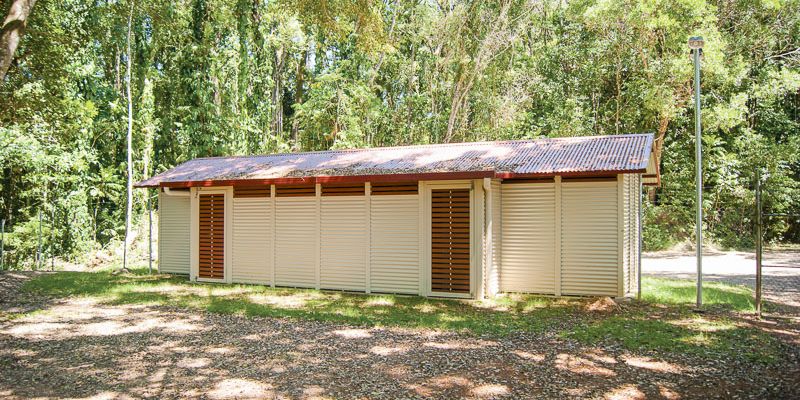 Back to Projects
Custom designed ladies toilet block was supplied as a flat-packed cyclone rated structure with additional features to suit the tropical environment.
Specfication
10 Standard Cubicles
Internal composite partitions
Septic Sewage
450mm side and back roof overhang
Paperbark and Manor Red colour scheme
Custom internal ladies public toilet block designed to suit the tropical and cyclonic region.
The Custom Burton 10 Public Toilet Building was specifically designed as a ladies toilet block and included a custom internal partition layout and increased overall building width.  The internal layout incorporates composite internal partitions with an internal lobby waiting area.  The external doors were customised with Cedar-Look horizontal Aluminium slats to allow to extra ventilation and to fit the natural surroundings. The Cyclone Rated Steel structure is suited to the tropical environment by extending the roof side and back overhang to 450mm to accommodate the tropical rainfall.
---