Sydney Zoo | Yarra 7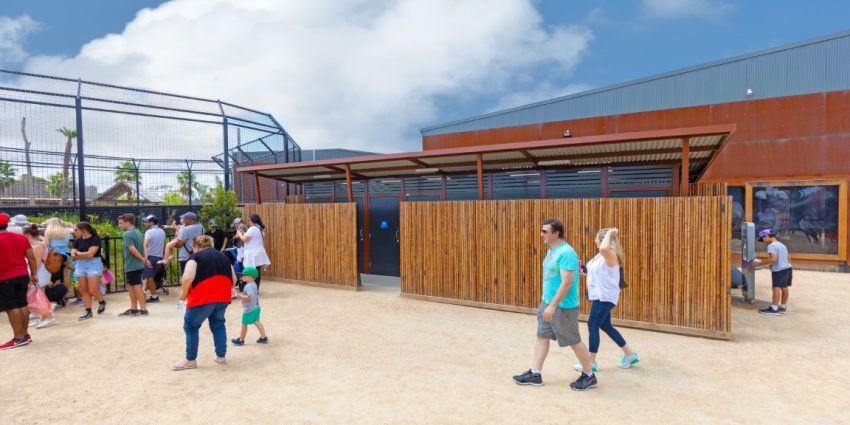 Back to Projects
The brand new Sydney Zoo houses 110 Australian and international animal species, exhibited in an immersive safari-like experience. The zoo presents a unique learning experience to be enjoyed by curious kids and tourists alike. The Modus toilet buildings are located conveniently close to picnic areas and viewing platforms, providing an accessible convenience so all can enjoy a day at the zoo.
HOW WE HELPED
The new Sydney Zoo needed to provide toilet amenities to integrate visually with the new world-class zoo, but also fit a tight budget and timeframe. A complex design & construct approach was not an option due to budget constraints, so Modus' cost effective modular system was chosen. From the outset Modus worked closely with the Zoo, providing expert advice on designs, capacity of toilets, and functionality - including a number of site meetings to settle on the final design.
The amenities are in keeping with the style of the new zoo and a true compliment to their surroundings, and are fully accessible for all to enjoy the convenience.
You can find out more about the exciting Sydney Zoo here: https://sydneyzoo.com/
THE MODUS SOLUTION
2 x Yarra 7 Toilet Building including:
1 x Universal Access Toilet Cubicle (DDA)
2 x Ambulant Toilet Cubicle
2 x Standard Toilet Cubicle
2 x Stainless Steel Urinals 
Porcelain Toilet Pans with Dual Flush Cisterns
Stainless Steel Basins with Knee Operated Time Flow Taps
Handrails for Ambulant and Universal Accessible Cubicles
HAVE A PROJECT TO DO?
We make it easy for you to deliver robust, functional and aesthetic toilet amenities for your community. To save time, budget and stress on delivering the public toilet infrastructure, get in touch with us.
Call. 1300 945 930
Email. info@modusaustralia.com.au
---