Why Modus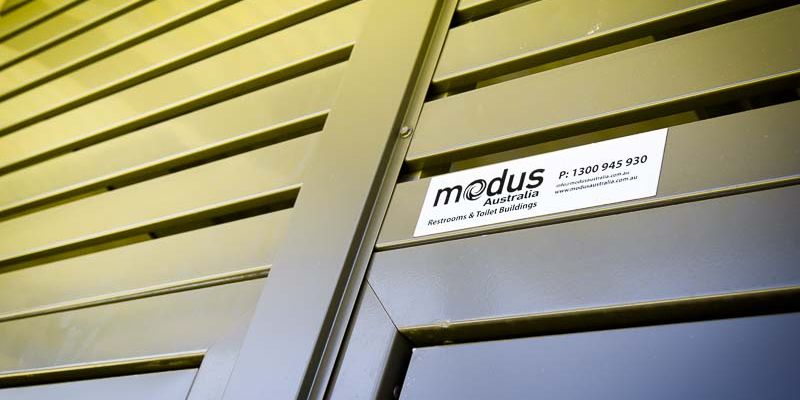 From concept to completion, Modus makes it easy to plan, design and deliver your toilet building project
We
make it easy

to deliver toilet amenity building projects

From concept to completion, Modus makes it easy to plan, design and deliver your toilet building project.

 

Expert advice whenever you need it
It's not always easy to know what you need from your toilet building.
From the number of cubicles required, to the best floorplan layout and building style for the open space, or even just what will fit your budget – there's plenty of things to consider. Our project consultants are there to help when you're planning your toilet building project.
When it comes to construction, we also have experts on hand to provide technical support and documentation to make every step easy.
Pre-fab modular system for fastest construction
We do the hard work off-site so your toilet project happens faster, better and at a lower cost.
With our unique pre-fabricated modular system, your building comes delivered in flat-pack panels, which are pre-clad both sides and with doors pre-hung. Everything above the ground, including internal fixtures, is delivered in a kit form package. This means construction is fast, accurate and no specialist installation team is required – you can engage a local contractor to put it up.
We provide full engineering drawings, services pre-lay plans, and installation instructions - as well as technical support to make installation a breeze.
Be wary of other systems sold as 'pre-fabricated kit-form' that arrive on site  little more than a bundle of separate building materials.
Pre-designed, engineered and compliant
No need for multiple external consultants to design, engineer and ensure compliance of your toilet building. You can rest easy knowing our professional team has all bases covered. 
Our buildings come in a wide range of pre-designed, engineered and access compliant floorplans, available in a range of attractive styles to suit any location. Designs are compliant with all Australian Standards, including AS1428 'Design for access and mobility', and also to CTPED guidelines.
We can also customise our buildings with different colours, finishes and design enhancements so you can match the unique aesthetic of your open space.
We'd love to chat, get in touch on our details below
Call. 1300 945 930
Email. info@modusaustralia.com.au
---