Toilet Buildings for Robot Park | Piara Waters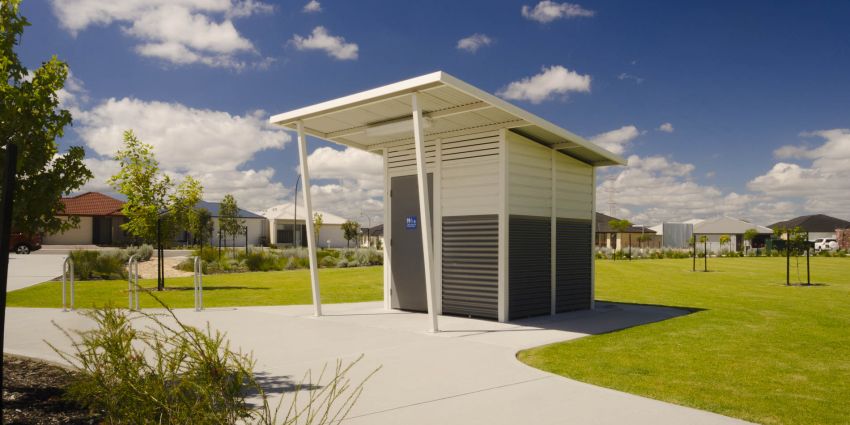 Back to Projects
The Newhaven Estate Robot Park in Piara Waters has been uniquely designed with a mix of industrial robot themed play equipment as well as nature, sand and water play. An integral part to this park was the inclusion of a Universal Access Toilet Building
The Newhaven Estate Robot Park in Piara Waters is one of its kind
It has been uniquely designed with a mix of industrial robot themed play equipment and a contrast of nature, sand and water play. It caters for kids of all ages and is the perfect place for families to spend a few hours having fun. An integral part to this new park was the inclusion of a Universal Access Toilet Building. Due to the popularity of the park this amenity is being highly utilised 7 days a week.
The Yarra-1 style building was created to integrate with surrounding elements
The Yarra-1 style building is the most popular in the Modus range selling hundreds over the past few years. It provides a cost-effective, long term investment which is fully compliant with building & access codes.
The Specifications for Yarra-1 Toilet Building included: 
1 Universal Access toilet cubicle AS1428.1
Stainless Steel Grab Rails
Stainless Steel Knee Operated Basin
Baby Change station
---